About Swirlydoos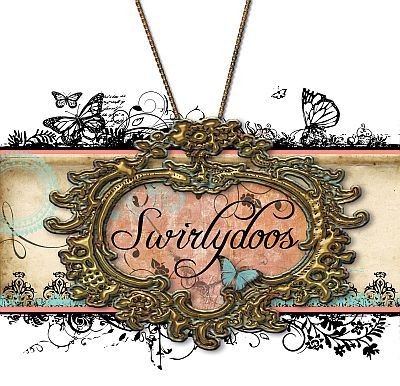 Swirlydoos Kit Club is the pride and joy of Krissy Mosbarger, and hundreds of fun, talented, and beautiful women the world over.
"Life is not measured by the number of breaths we take, but by the moments that take our breath away." Author unknown.
What is Swirlydoos? Where did it come from?
Swirlydoos Kits were born because there seemed to be a void in the market catering to "seasoned" scrapbookers. We cater to both beginner scrapbookers and more advanced scrappers who aspire to take their creativity to the next level. Our kits are comprised of elegant papers and products that help our members create beautiful pieces of art within their scrapbooks. Swirlydoos tries to include only the newest and most innovative products on the market, as well as showcasing handmade and non-traditional products that we find within the crafting community. We encourage new growth in our members by offering monthly challenges on our forums and offering both photo and video tutorials which help them to learn new tips, tricks and techniques. We also offer a monthly technique or project kit with instructions and examples to help further our members in their artistic ability. In addition, we offer our Signature flower add on, a cardstock add on, a pattern paper add on and an embellishment add on for those ladies who can never have too many scrappy goodies!
We also offer an online store where members can purchase scrap supplies and have them shipped free of charge with their monthly kits! This helps our members to save money on shipping, and allows them to get their hands on product they may not be able to find elsewhere. We also do special ordering for subscribers!


A fun, friendly, inspirational & encouraging community!
Our forums are filled with some of the most talented scrapbookers on the net and ALL of our members are warm, welcoming, fun, and willing to share what they know with any "Swirly Sister" who wants to know. Our members encourage one another whole-heartedly and with unmatched humor. Swirlydoos has a very tight "family feel" to it, this is a characteristic we cherish.
We offer our members unlimited inspiration in our online gallery, where they can browse through layouts and altered projects, and upload their own! The Swirly-girls have the option to get together once or twice a year to attend "Camp Swirlydoos", a 5-day crop in the beautiful mountains of Colorado.
To all of you, from all of us at Swirlydoos - Thank you!
Krissy Mosbarger